Power washing is a great way to make outdoor spaces much more attractive. Regular washing is the best way to keep places in order and it can be used for numerous places. For example, crowded and much-used places and streets could benefit a lot from weekly washing. In crowded cities' places like entryways of metros and such could also need washing every now and then. In Finland for example, pressure washing is a good task to do in spring because washing removes the leftovers of the sand that was thrown on the icy surfaces and other dirt that reveals under the snow and ice. And why the KPL High Pressure Street Washing Unit is the best power washing solution for maintenance companies?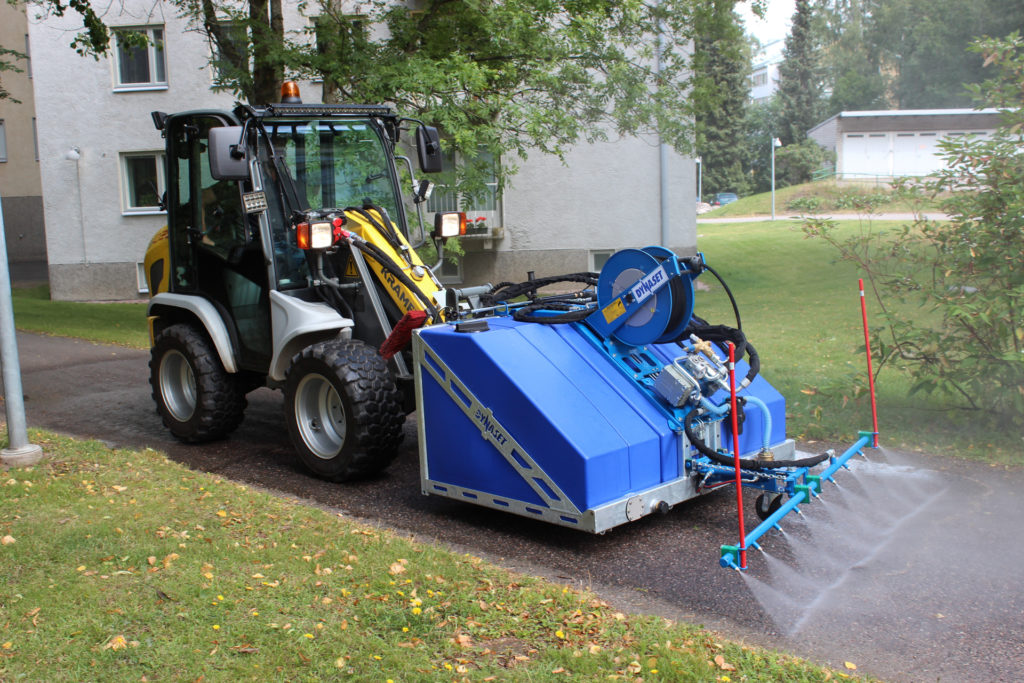 Powerful Washing
The KPL Unit uses a DYNASET HPW Hydraulic High Pressure Water Pump to create a powerful washing stream without taking much space. KPL Unit's washing pipe is designed to flush the surface's pores. This is important because the surface pores often include dust and dirt. As a result, the surface is much cleaner compared to a surface that is cleaned with a traditional road sweeper truck with brushes.
Optimized Water Consumption
The KPL Unit's water consumption is considered in the design of the unit. The nozzles and the washing pressure are optimized for the lowest water consumption which still gives the best washing result.
Washing Gun
All KPL Standard models have a hose reel and a washing gun. So, if a task requires more accurate power washing, he or she can just grab the washing gun and wash for example park benches, railings, and stairs.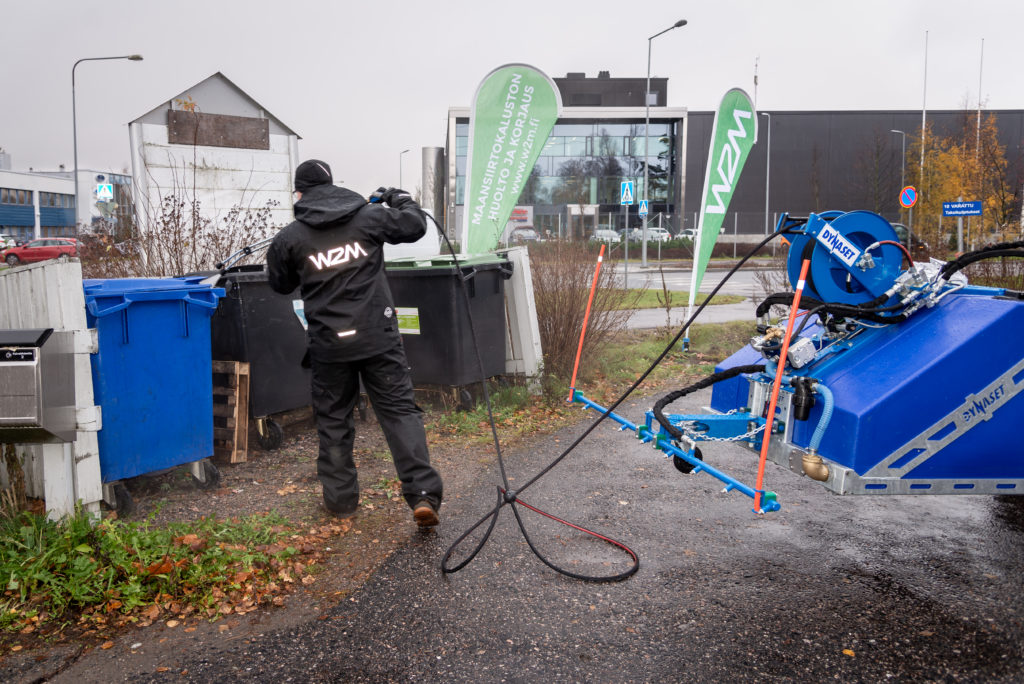 Disinfection Usage
In these times, disinfection and sanitizing are in an extremely important role. The KPL Unit is a great tool for sanitizing large areas. For example, also our manufacturer client Bobcat thinks that is an important feature.
Accessories Assures Versatility
Dynaset KPL High Pressure Street Washing Unit's accessories list is extremely wide which brings applications like sandblasting to the reach of the user of the KPL Unit. Also, a DYNASET WHU Water Heating Unit is possible to add to the KPL frame, so the user can use hot water for the pressure washing.
See the recording of the "how do you execute property maintenance in 2021" webinar by filling the form below!