DYNASET HPW1200/100 has been applied in oil drilling equipment to
enhance the productivity of the oil well. The whole process started three
years ago when we modified a truck for the Jianghan Mechanical Research
Institute of CNPC Drilling Engineering Technology Research Institutes in
China. We installed 4pcs HPW800/30 into the chassis of the truck by taking
the power out of the truck's own engine with Dynaset HVO hydraulic power
take-off. This modification brought generous profit to the customer in oil
field productivity enhancing service. Now, the customer invested again on
the skid-mounted equipment to apply Dynaset HPW1200/100 to provide
high-pressure water power source with higher reliability and performance.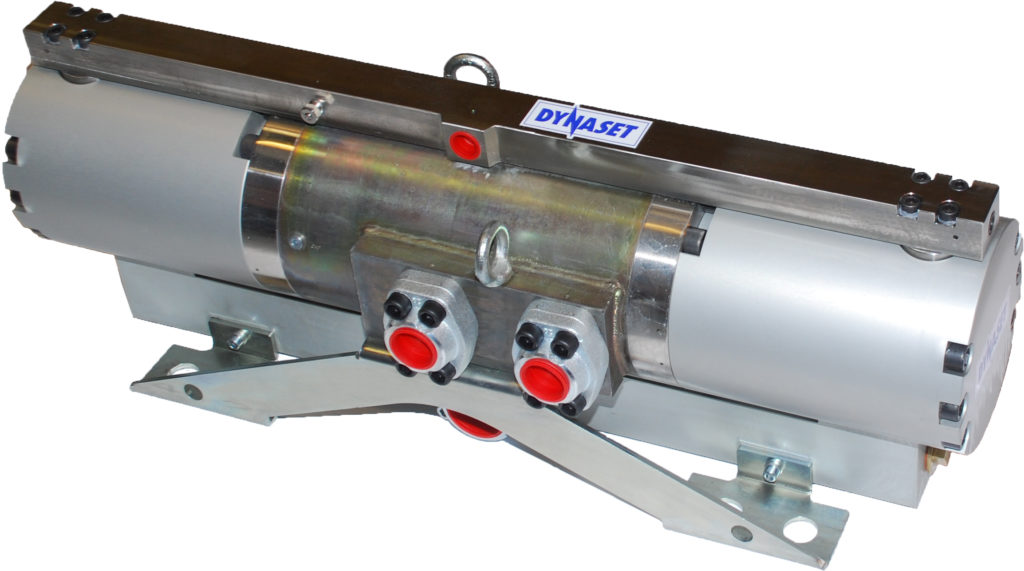 The powerful water jet produced by high-pressure water opens the silted oil suction. The nozzle is driven to move forward horizontally dozens of meters or even hundreds of meters opening the oil flow channel in the oil-rich layer. The oil is able to flow more easily and continuously from several opened horizontal oil channels to the oil suction at the bottom of the oil well achieving the goal of enhancing its productivity.
Coiled tubing operation machine, which has a continuous and seamless steel tubing length of thousands of meters, is used for bringing the high-pressure water output by HPW1200/100 to the bottom of the oil well. It is operated with the special water-hydraulic controlled switchable nozzle auxiliary unit which delivers the nozzle to the silted oil suction port at the bottom of the oil well.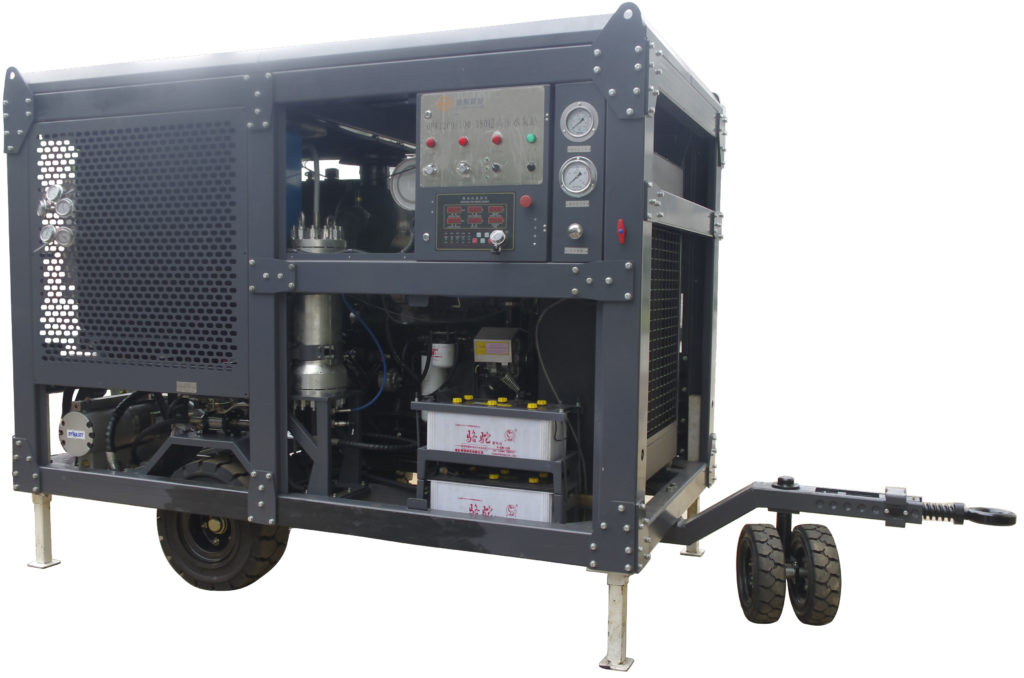 Advantages of Dynaset application:
Compact size, lightweight, easy to move
Linear flow and pressure control from 0-100%. It meets the pressure's continuous adjustment and change requirement of the special hydraulic controlled switchable nozzle auxiliary unit of this application.
Installation of a hydraulic accumulator as a vibration absorption part, and also installation of a special designed high-pressure water vibration absorption unit. These two installations minimize the reversal vibration effect produced by HPW1200/100 to meet the requirements of a coiled tubing operation machine.