Dynaset's brand new HVD directional vibra found it's first OEM-customer
from Snowek. Immediately after unveiling the vibra unit and first test runs,
it was picked up for options lists for the sweepers.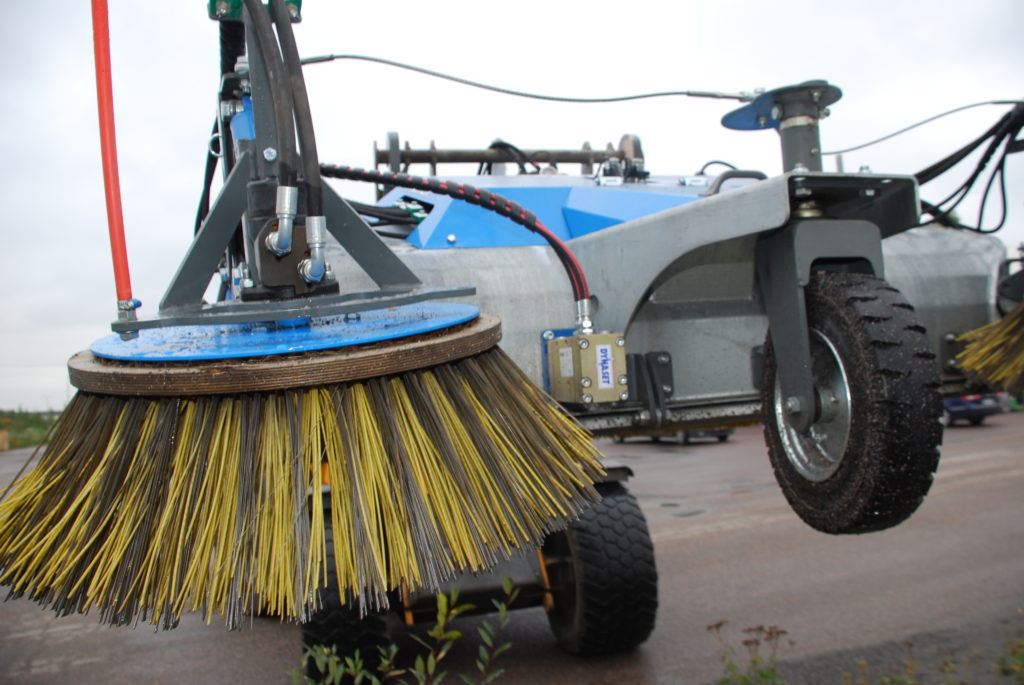 The directional vibra is applied to empty the dirt from a collection container. After the hatch is fully open the HVD starts vibrating to accelerate dropping the sticky material such as wet leaves and mud.
It is also designed for spreading the soil, concrete compaction and it can be used for solving material flow challenges for example in screening. It is also suitable for loader's buckets, truck's beds, waste containers, etc.
Dynaset HVD is easy to install on a machine because it is weighing 50% less and requires only a fraction of the space than other same power range hydraulic and electric vibras. Compared to a traditional vibra, HVD's asset is sharper directional vibration.
Forefront for environment
Snowek street sweepers and Dynaset's dust suppression system have received attention also outside of traditional maintenance and mobile machinery people. Environmental policymakers and health authorities have listened with great interest in seminars and demo days about the benefits of high-pressure dust suppression against particulate emissions.
Companies' cooperation have produced better income for the sweeping contractors with better work efficiency and better air quality for the people and nature around the working area.
Finnish sweeper and snow plough manufacturer Snowek launched a new series of streets sweeping equipment for wheeled loaders with option for Dynaset HPW-DUST high pressure dust suppression system. Cooperation was rewarded with the Maintenance Developer of the Year Award in May 2013.
The dangers of atmospheric particulate matter – eg. dust, fumes – are well known, from causing respiratory problems and diseases all the way to cancers. Dust has been a problem for long time and the traditional solutions have been low pressure washing or irrigating the surfaces before sweeping. There are both technical and economical challenges in these approaches.
Independent air quality studies have proofed that HPW-DUST system on Snowek's sweeper is the most effective solution for dust-free street cleaning. Both brushing a wet surface and dry sweeping caused a lot more dust particles in the air compared to the high-pressure dust suppression system.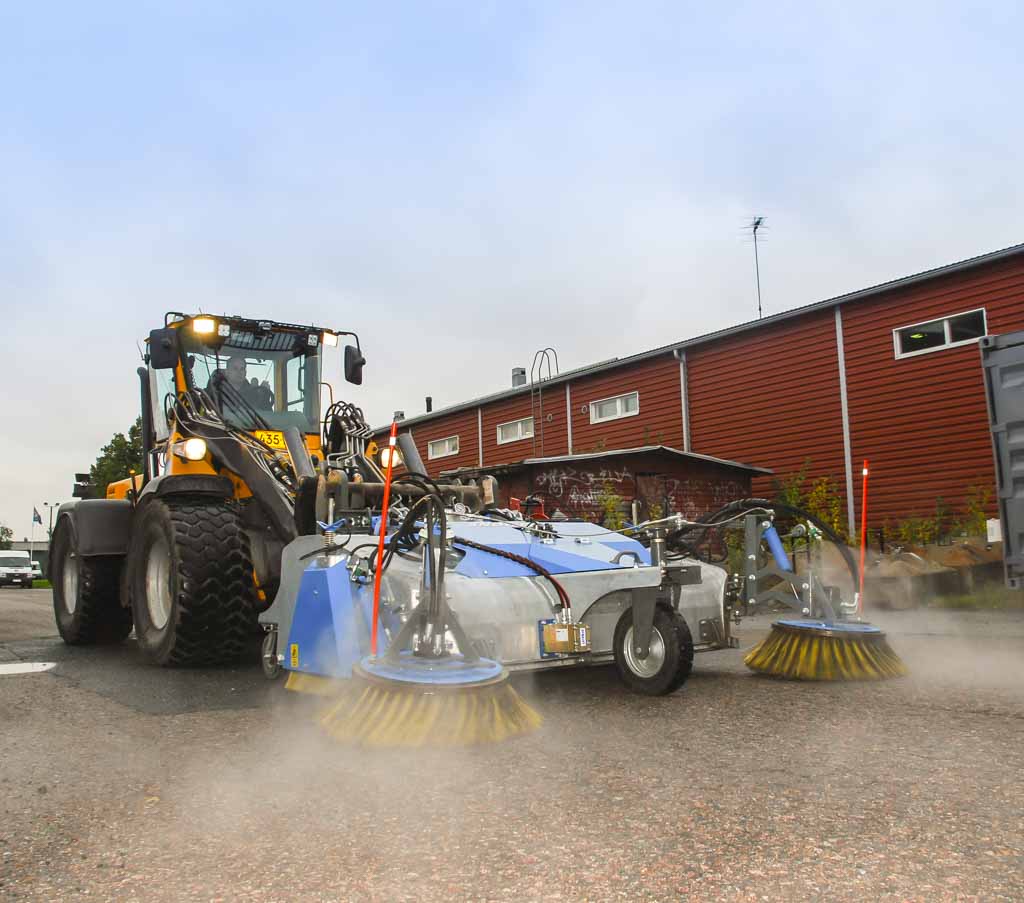 Additional benefits are made through more efficient work, one worker and one wheeled loader are cheap to operate. The high-pressure system has also very low water consumption which leads to longer work cycles because the water reservoir is filled up less frequently.
Other Dynaset options for Snowek sweepers are washing pistols and hose reels that are giving a finishing touch to all worksites and keep the equipment clean.
The Key Results of Air Quality Research
The high-pressure dust suppression reduces 52% PM10 dust concentrations compared to a low-pressure irrigation system while brushing
PM10 dust concentrations are 82% less with high-pressure dust suppression than without dust control while brushing
The air remains cleaner after brushing when high-pressure dust suppression is used