Grundfos is one of the most notable pump manufacturers in the World. They have established a wide maintenance network in Finland and efficient operation requires unique solutions for the service vehicle fleet. To fulfill these requirements, DYNASET and H&L Autovarustelukeskus Oy are carefully selected partners.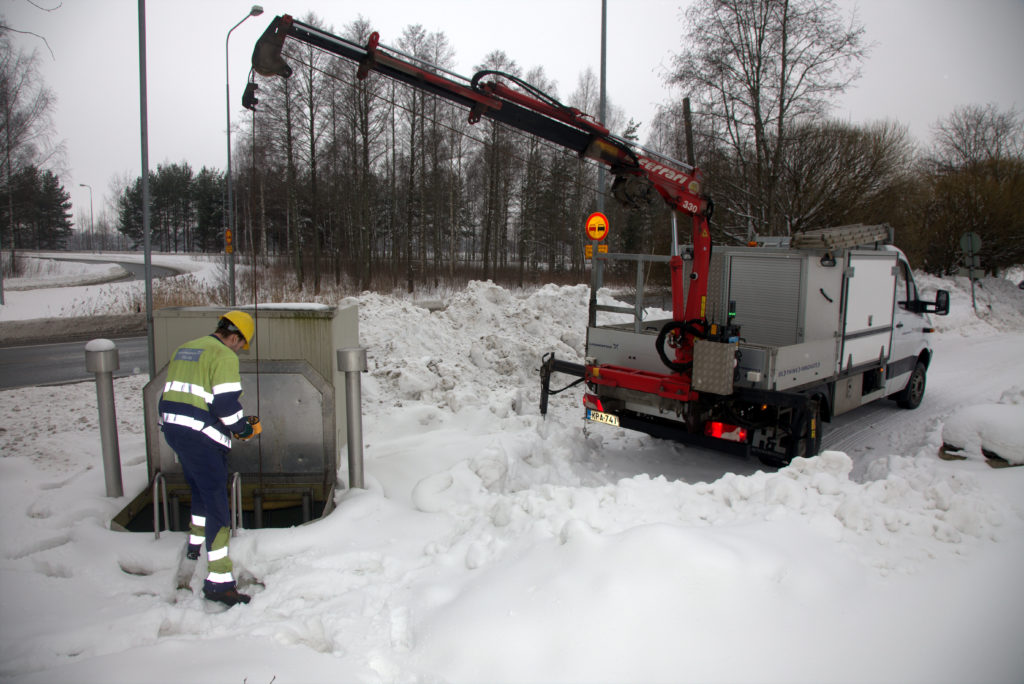 The operation has to be efficient in all four seasons and in all weather conditions when a wastewater pumping station requires maintenance. Grundfos nation-wide maintenance network is using a set of light four wheel drive trucks. Grundfos has 17 specialized vehicles of which 13 have cranes installed on.
Grundfos maintenance service covers the area of whole Finland, therefore, the service vehicles have plenty of tasks and the great number of kilometers are driven. A Service vehicle has to be reliable and it has to have versatile functionalities like in a workshop. It is essential help when installing and maintaining pumps, says Service Manager Jari Järvenpää from Grundfos.
Dynaset implements the hydraulic system to the vehicles because it isn't available as a factory option. Hydraulic PTO connected to engine drives the Dynaset equipment and
crane.
Power from hydraulic equipment
Dynaset has provided Dynaset HVO hydraulic power take-off and Dynaset HG Hydraulic generators for the vehicles. HG transforms the hydraulic power of the vehicle into high-quality electricity for tools. The new vehicle has an HG6.5kVA model instead of HG3.5kVA so that 3 phase electricity is also available.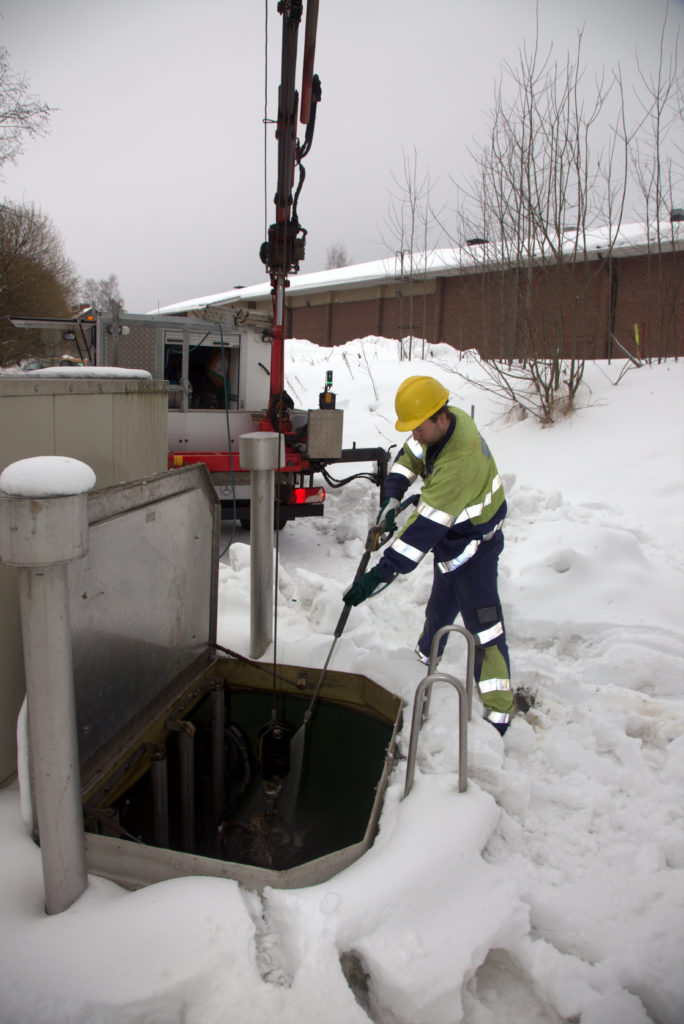 The new vehicle also has HPW200 hydraulic power washer which replaces the old
electricity-powered washer. Work efficiency has significantly improved because the hydraulic washer is powerful and can be used without the generator.
It is pleasant for Dynaset to see Grundfos' commitment to us as a supplier and willingness to develop its own maintenance service vehicle concept with the help of our equipment, says Sales Engineer Jari Vuorenmaa from Dynaset.
Dynaset understands the meaning of a well-equipped service vehicle. One of the company's expertise is to manufacture compact hydraulic generators, power washers, and compressors which are well-suited for maintenance work in
different fields of business.