Dynaset is developing products and applications with the customers. As a flexible company, Dynaset customizes applications according to customers' needs if required. Versatile Dynaset hydraulic equipment also inspires customers to discover new ways using them.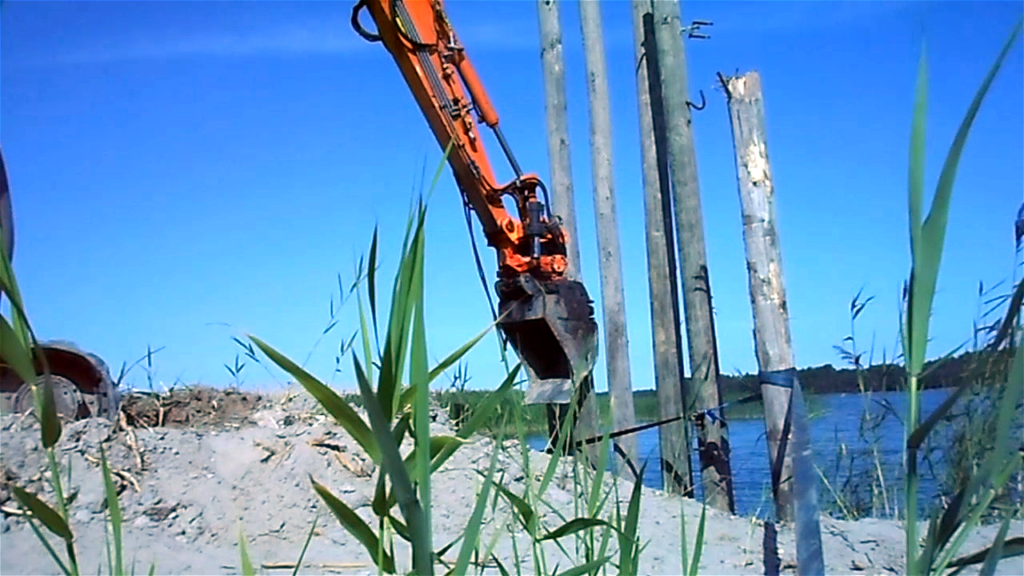 Johan Holmberg from Masesta Ky purchased Dynaset HVB Hydraulic Vibra to improve the productivity of excavation. After a few months, he has been convinced by the excellence of HVB. Hydraulic Vibra has worked superbly for increasing excavation force. With the help of vibration, digging a rocky or a hard ground is more efficient as well as earth compacting. An operator is able to use the vibra from the cabin with a push of a button. Emptying a bucket from mud and clay is easy when using the vibra.
Cleaning the bucket is simple. You don't have to step out from the cabin to scrap the bucket from stuck soil, Johan Holmberg explains.
Holmberg has boldly exploited possibilities of vibration and has self-invented different ways to use the Dynaset HVB. Installation of trenchless road crossing pipes is more efficient when vibration is targeted to the head of the pipe. Hydraulic Vibra is great equipment for enhancing the asphalt cutting.
Cutting asphalt with a hydraulic vibra is two times faster than without using one, Holmberg praises.
Other excavator operators had a hard time believing that the Dynaset vibra enables also angle cutting of asphalt. It does not break the blade and the vibration allows the blade easily cut into asphalt ", he continues.
Installing electric poles can be enhanced by Dynaset HVB. Holmberg has used hydraulic vibra among other things to pile driving pier poles.
In one project, a 30,000kg excavator was installing pier poles. I tried the same with a 7,000kg excavator equipped with hydraulic vibra and I installed the poles 1,5 meters deeper than the 30,000kg excavator was able to. When you are using the vibra, you get a firm grip of the pole and it is easy to guide it to the desired direction which makes the work a whole lot easier", Holmberg compliments.
"I have nothing bad to say about the vibra. It has worked superbly and I can really recommend it", he concludes.