We have always paid close attention to quality, and now we also have a quality certificate called ISO 9001:2015. It is rock-solid proof of high-quality operations. We interviewed DYNASET Production Manager Tero Ylä-Soininmäki, one of the registration process leaders. Tero has been in such projects in the past vacancies, so its basics were already familiar to him. What are his first thoughts about this accomplishment?
In the big picture, DYNASET Team played the biggest part in the certification process. We are more than proud of the certification. It works as proof that our operations meet today's high-quality requirements for our customers.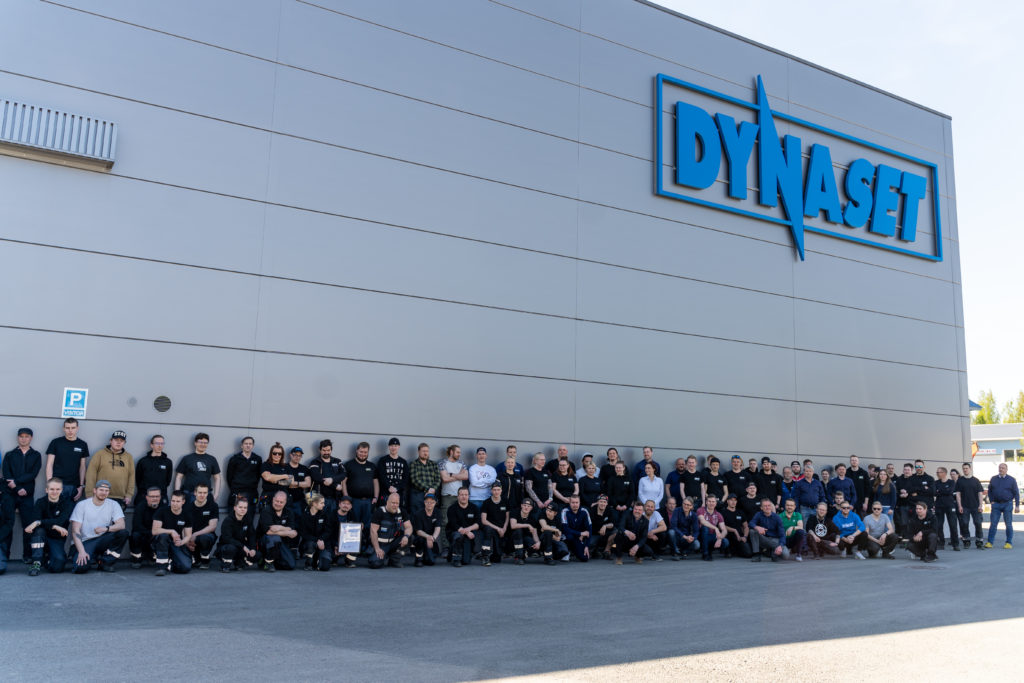 The certification process required some process streamlining in the company. Because of this, working has become smoother when personnel does things and tasks the same way every time, no matter who is doing it. This is ensured with clear and well-defined process descriptions. What else was done during the registration process?
We named a quality engineer to keep up with the ISO 9001:2015 recommendations and their implementation in practice. We also established a quality team that consists of the people responsible for our processes. This team will check all the deviations in quality every other week.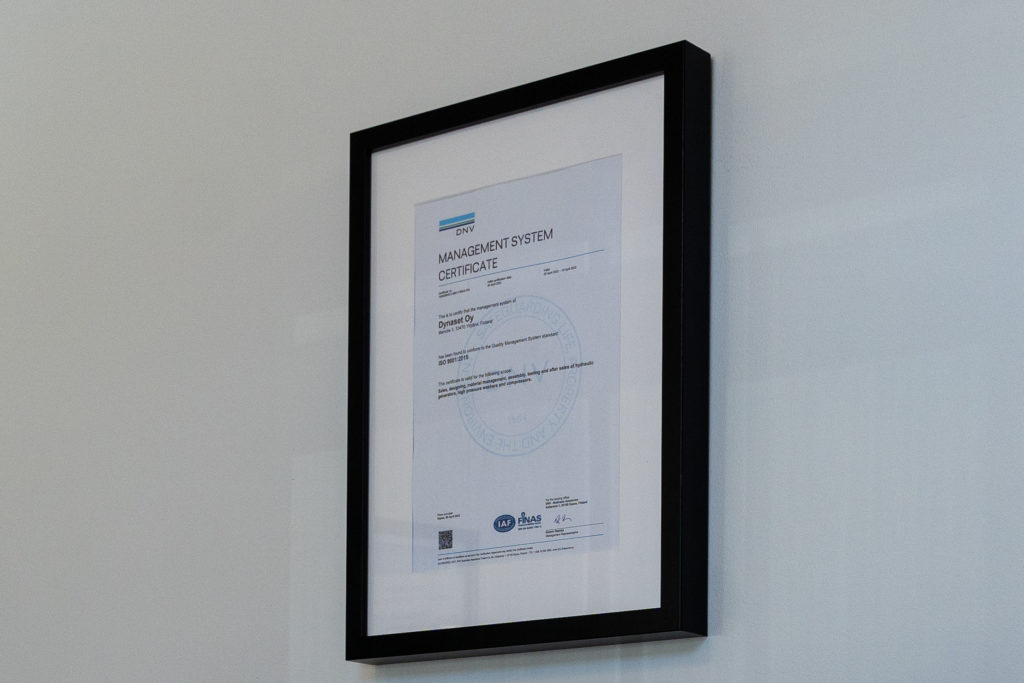 The certification process took approximately six months of hard work at the factory. How was it?
The process was relatively easy because we have always paid attention to quality. In daily work, the effect can be seen as easier working because all processes are well-defined, and each step has a responsible person. Our personnel has always been committed to high-quality processes, so when this process started, we were halfway there already.
What About the Future?
The certificate means that we are also supervised in the future for that everything goes as the certification requires. In addition to that, our quality team monitors processes. If it notices something that needs to be fixed or tweaked, it will improve the process immediately. This model means that the actual inspections will be easy for us because we audit our actions all the time.
On-going development is one of the cornerstones of a modern company. What will be the next step?
We have already started the process for another certificate. The situation is the same with the ISO 9001:2015: we already meet most requirements. More about that you will hear in the future, said Tero Ylä-Soininmäki.