Terrasystems is one of our dealers and their headquarters is in Switzerland. Andreas Eugster owns the company, and he is also the technical manager of it. Terrasystems was established in 2003 and nowadays they have eight employees who work at their headquarters in the city of Grossaffoltern. They have a workshop and office in this location. Almost half of the employees work at the workshop and the rest work at the office and as sales staff.
Even though we do many different things, we have specialized in hydraulic applications and hydraulic tools. Actually, I took a two-year course about hydraulics, and because of that I'm now a certified hydraulic specialist, says Andreas Eugster.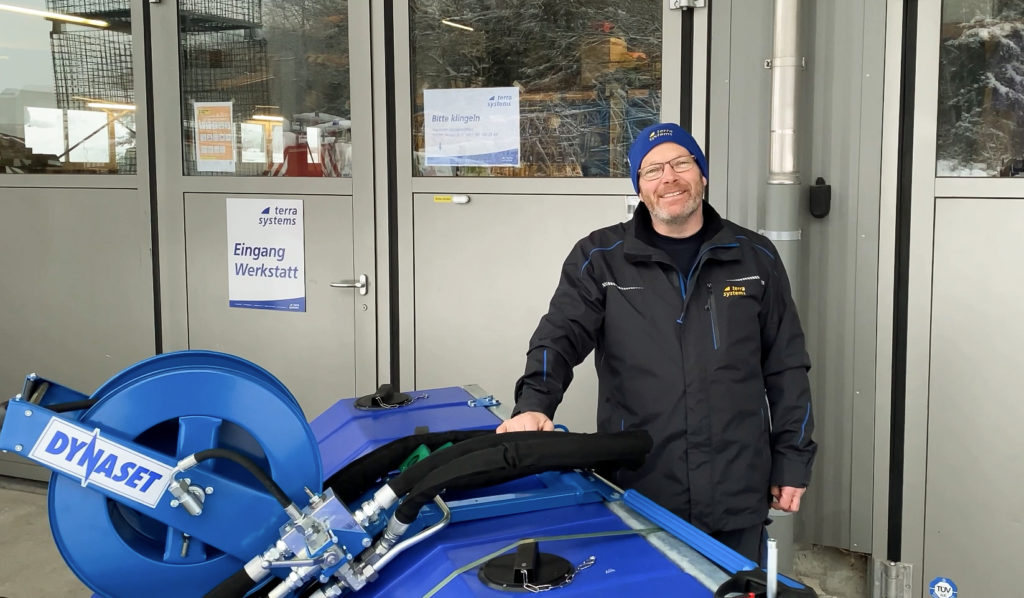 Terrasystems added DYNASET equipment to their product portfolio in 2004. How did this happen?
One of our Australian business partners was the link between us and Dynaset. With the help of our Australian partner, we arranged a meeting at Bauma Expo in Munich with Dynaset CEO Reijo Karppinen. The year was 2004. From there on we started slowly to widen our cooperation, tells Andreas Eugster.
The first products that were sold through Terrasystems were HPW Hydraulic High Pressure Water Pumps and also HMG Pro Hydraulic Magnet Generators.
These days HPW related products are still our most sold DYNASET products. Also KPLs [High Pressure Street Washing Units] sell quite well at the moment. We also sell quite many hydraulic compressors and hydraulic generators.
What Kind of Customers Terrasystems Has?
Most of Terrasystems' customers come from the construction industry and the public sector. Also, companies that operate in quarries are important customers to them.
Many of the KPL's that we sell go to quarries. In the quarries, KPL's are used to wash the exit roads of the quarry. In construction sites, the KPLs are used for cleaning the roads of construction dust and such after the construction is done. Here we have a law which says that if the road is dirty after work, you have to clean it. And if the contractor doesn't do that, the council will do it for at your cost. So, it is much cheaper to buy a KPL and clean it by yourself, explains Andreas Eugster.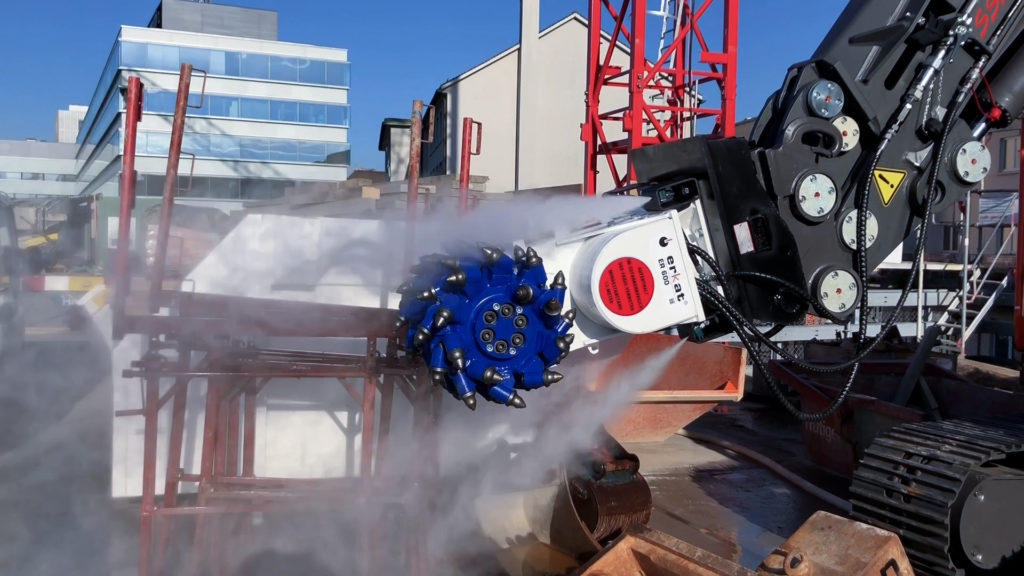 But what is the most memorable customer case that is related to DYNASET products?
Many years ago, we sold a [hydraulic] generator to the airport of Zurich. It was used to produce dry ice that was used for cleaning the lamps of the landing strip. They used the generator just to produce the dry ice. That was certainly a really special project because I had not heard before about cleaning something with dry ice, recalls Andreas Eugster.
What Is It Like to Be a DYNASET Dealer?
Terrasystems has been one of our dealers for over fifteen years. How does Andreas describe the cooperation between Terrasystems and Dynaset?
The cooperation is really good, and our business relationship is already a long-standing one. We started in 2004 to do business with Dynaset so it's been some years already. We have seen Dynaset grow and we have grown as well. The relationship has also grown, we have great support from the Dynaset team even with more complicated cases. For example, some of our customers operate in industries that have different sets of norms and rules. Because of that, sometimes we have some special requests to Dynaset. But I have to say, when we manage to explain why we need something special, we get a really good response. I feel like we do things together instead of that we just order products from Dynaset. Thanks to the support of Dynaset personnel and their technical know-how we can nowadays do projects that we weren't able to do when we started. That's why I really like working with Dynaset.
Get the latest news from the world of hydraulics by subscribing to our newsletter!