DYNASET Management has two new persons who will replace our Executive Vice President Anni Karppinen for the rest of 2021 and the whole of 2022. The reason for replacing is that Anni Karppinen steps aside for maternity leave. These new managers are Hugues Lambert and Markus Honkala.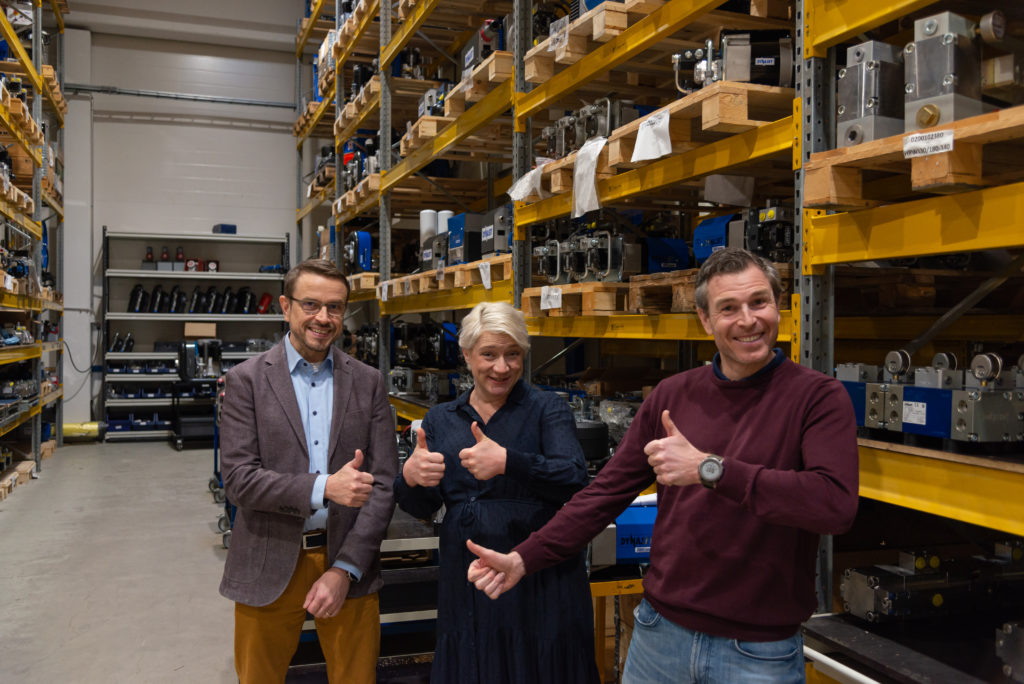 Hugues Lambert – DYNASET Marketing and Sales Manager
Hugues Lambert is our new Marketing and Sales Manager. You may recognize him because he has worked as an Area Sales Manager at DYNASET for almost ten years. This energetic export salesperson has an education in international trade from Robert Schuman University in Strasbourg, France.
As a marketing and sales manager, my main job is to develop those areas in our operations. I will also educate myself in order to be the best possible team leader for our group of more than twenty professionals who all need from time to time support and coaching. I will as well keep on handling operational sales as long as it is possible as it is the best way to feel the market.
At the time of the interview, Hugues Lambert was completing an orientation period under Anni Karppinen. How has it felt so far?
At the moment, we are in a kind of transition phase during which Anni coaches me to be able to lead our great team.
Markus Honkala – DYNASET Executive Vice President
The second new face is Markus Honkala, who was hired to take care of the occupation of Executive Vice President. Markus has a long experience of international strategies and business development, including sixteen years at Nokian Tyres Plc, one of the Finnish export industry success stories.
At Nokian Tyres, I set up and lead the development of Automotive business. This global experience gives a good foundation to lead DYNASET in international markets. I've known and observed the development of DYNASET for a long time. So, when this vacancy came available, I applied for it because I knew that the company would benefit from my expertise as well as I will get the most interesting experience.
Markus is working closely with Hugues in DYNASET's sales and marketing development. What is Markus' feeling about the next year?
I have a great feeling about DYNASET Team. We had a development day with our sales and marketing team a couple of weeks ago, and it was great to see that people were very committed. I've hosted many development days, and I was gladly surprised about participants' participation level in workshops and such. The team has a great vibe, and also I have a great feeling about the following year.
Was there anything that has surprised you?
It was a surprise that Anni had done many human resources, sales, and marketing tasks while working as the Executive Vice President.
Two Team Players to Lead an Awesome Team
We asked Anni Karppinen how the selection process of the new managers was?
The priority was to choose persons that would match our organization and our fantastic team. We got many excellent applicants for these vacancies, and we wanted to choose a pair that would support each other and the team. We emphasized this aspect because we chose two persons to cover one persons' position. Our goal isn't to turn everything upside down, but we want to develop as a team. The development is never supposed to stop.
So now on, Markus will focus on company-level development and management, and Hugues will be responsible for sales and marketing. What are the mottos of these two guys?
There is no situation which cannot be overcome, said Hugues Lambert.
Together for the better, said Markus Honkala.
Based on the mottos, It is easy to see why these two guys make an excellent pair for DYNASET Management.