The construction machinery rental company Lamminsivu from Tampere,
Finland has equipped its fleet of big Aichi boom lifts with Dynaset hydraulic
generators. With Dynaset hydraulic generators their work and any rental
customer's job can be done quickly and safely, in a reliable and very cost
effective way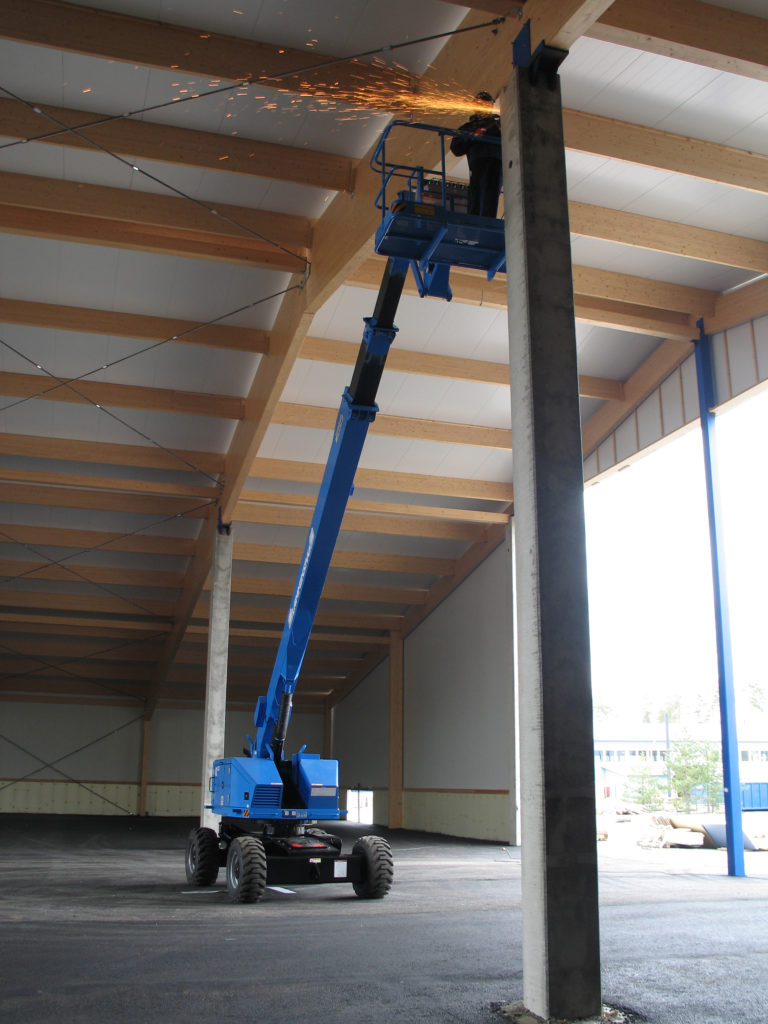 Installations to self-propelled boom lifts are safe; the compact generator itself is located in the chassis and runs on hydraulic power provided by the hydraulic system of the boom lift. The hydraulic generator is always ready to produce high-quality electricity for all needs, with no need for separate fuel.
The operating platform, reaching the height of as high as 30 meters, is equipped with regular sockets for light and power current. The convenient installation yields maximum usability and safety: all kinds of electric tools can be used up high without any extension cords, hanging cables and the dangers they cause.
The Dynaset generator is safe and reliable. The work is usually done on rocky terrain, and you only need to run over a cable once and it is ruined, says Aki Kupsus from Lamminsivu.
Kupsus's clear professional opinion is that the hydraulic generator is an essential piece of equipment on a platform lift.
For one thing, it enables easy and powerful lighting. And even if you use cordless tools, their batteries need charging, too!
The hydraulic generator has been proven powerful and valuable in serious work.
The generator is very handy when working with steel elements. For example, the work requires plenty of welding, and the generator makes the work a whole lot simpler, Kupsus explains.
The majority of bigger Aichi units of the Lamminsivu fleet have been equipped with 6,5 kVA Dynaset hydraulic generators.
The lifts are equipped with electricity to improve usability and versatility, not just for the Lamminsivu professionals – the rental customers want it, too.
Clearly, booms with a generator are rented first. Customers making reservations are aware of the benefits the generator brings and virtually every customer asks for a generator equipped unit, says Kupsus.