Are you wondering what it is like to be working for DYNASET? We wanted to let our employees talk about their work so you could get information from those who know it best! In this article, we open three different kinds of jobs a little bit. These jobs are automation electrician, production worker, and engineer.
What Is It Like to be Working for DYNASET?
Now it is our employees' turn to talk about their jobs. The three employees which we interviewed were Laura Humalamäki and Kalle Vaskelainen for the production department and Toni Hämäläinen from the engineering department.
Laura Humalamäki is one of our electricians. What does she do at DYNASET?
At the beginning of my DYNASET career, I assembled electric centers for magnets and generators. Nowadays, I'm more focused on the automation side of automated test drive systems. We have used these systems to test our pumps and generators for a couple of years. At the moment, we are expanding these automated test drives to magnet generators and compressors. I also create and develop recipes, or test algorithms, which the automated test drive system uses to test these products.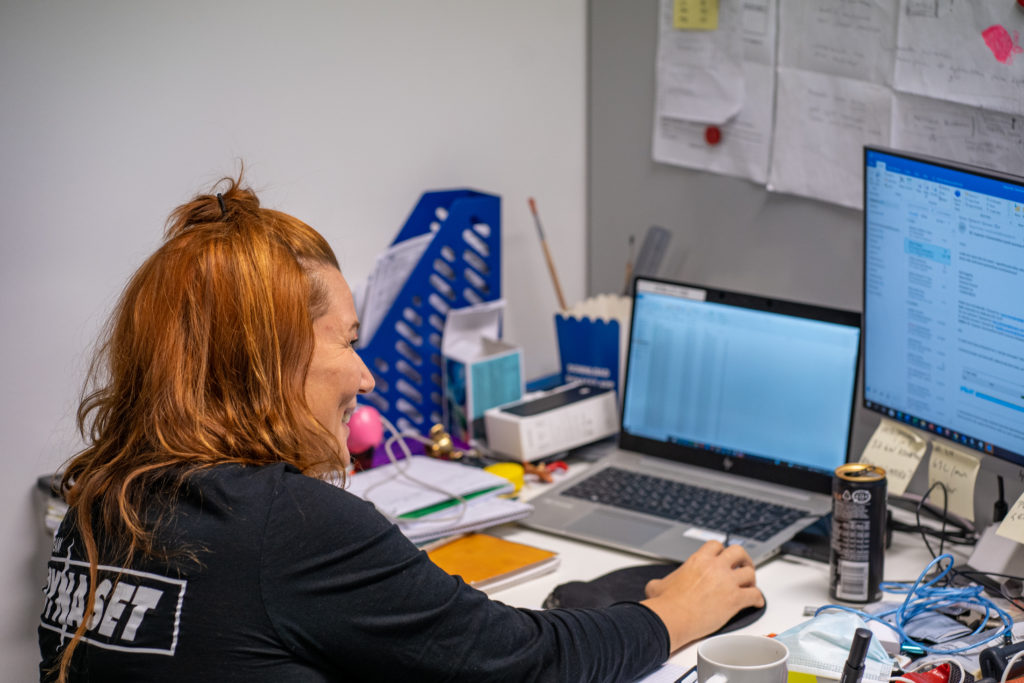 And what is the best part of her work, and what is her special ability?
I like that I can do my job the way I like, and I also like the responsibility I have. I need to find out new things, educate myself, and my job is very versatile. Multitasking is my special ability.
And how about Kalle? Kalle Vaskelainen is one of our production workers who assemble DYNASET HPW Hydraulic High Pressure Water Pumps. He has an education as a plumber, and he has worked for DYNASET for three and a half years. What does he do during his working days?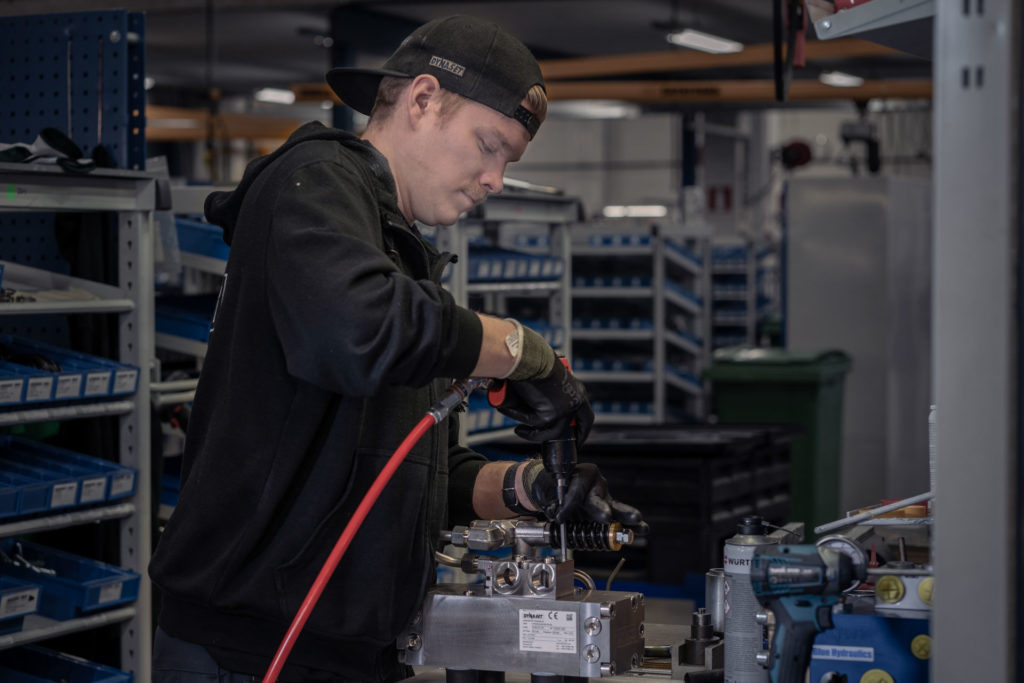 I'm responsible for a production cell that assembles hydraulic high-pressure water pumps like HPW 90 and HPW 220. As a responsible person, I take care of my production cell. I also take part in assembling these pumps as a part of the team.
What is the best part of your job, and what is your special ability?
The best thing is our team. We have a good atmosphere, our team is very diverse, and people here have a great sense of humor. People also help each other if someone has a problem. My special ability that I get along with everyone.
How About the Engineering Side?
Toni Hämäläinen is Electrical Engineer at DYNASET. His education is from the University of Applied Sciences, where he chose to study electrical power engineering. What does Toni do daily at DYNASET?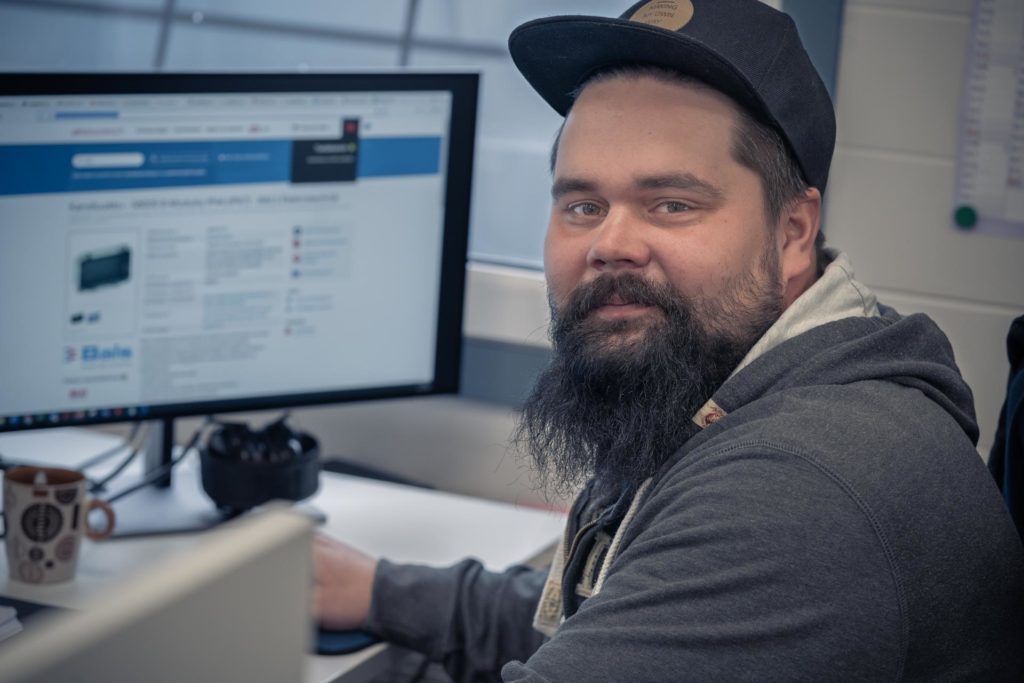 As an electrical engineer, I do things like electrical planning, circuit and wiring diagrams, and layout pictures. A typical workday includes helping our sales and others with their technical questions through email. And, of course, my working days also include engineering. I do electrical engineering to our standard products and also to various projects.
And what is the best thing in Toni's work?
The best thing is the versatility of my job because no two days are the same.
Please send us an open application!
Did you like what you read? Our team is growing all the time, and now you have a chance to be proactive. Please send us an open application below. That way, you make sure that your info will be at the reach of our HR Department when we are searching for new employees next time!