Like you probably know there is almost endless storage of applications that you can build from Dynaset products. This article presents one application from the USA where DYNASET KPL High Pressure Street Washing System was installed into a pickup truck.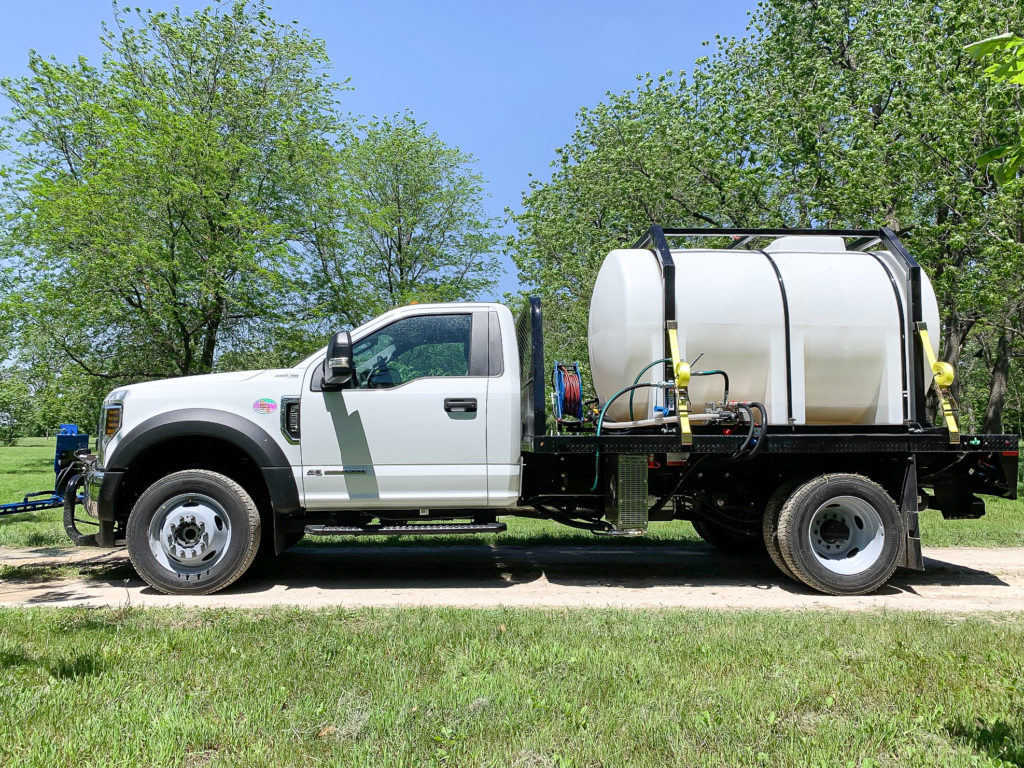 It all starts with Kanon Enterprise where general manager Janne Ekstam got an inquiry from a customer. The customer wanted a small truck chassis that could be used for street cleaning with high-pressure water. The chosen equipment needed to be easily removed because the same truck was able to be used as a snowplow in the winter.
We equipped the Ford F-550 pickup truck with an 1100 gallon water tank and KPL Truck version. The combination allows you to wash approximately 45 minutes with one tank. The tank and the washing boom are attached with quick couplers so they can be removed approximately in ten minutes. The washing boom can be replaced with the snowplow, Ekstam tells.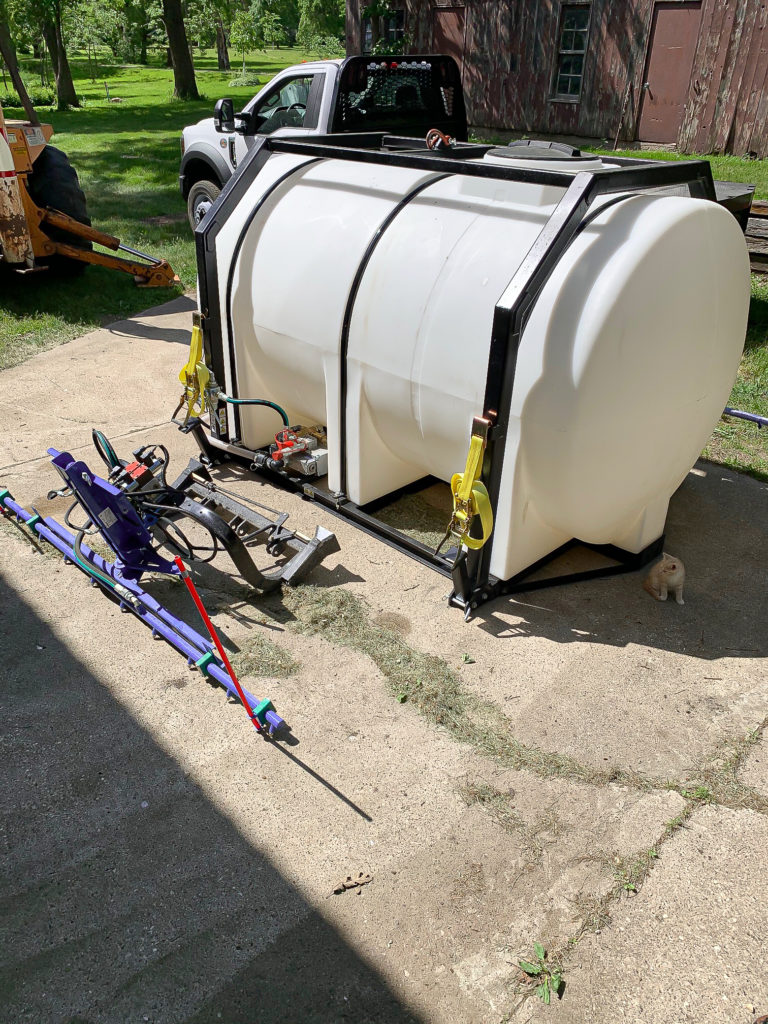 The installation of this set wasn't a problem. The hydraulic PTO installation into the transmission was done in one day at the workshop. Even though the chosen hydraulic pump wasn't the smallest one, Ford's engine compartment had enough room for it.
But what did the customer wanted to wash with it?
This particular pickup truck is heading to Springfield Underground in Missouri. It is an old mine that has been partially converted into a controlled climate warehouse for products that require warehousing. The warehouse has about 3.5 miles of roads that are washed with this pickup truck in the future, Ekstam tells.
But how common are these kinds of vehicles in the USA?
Surprisingly they are not yet very common but I think they will be in the future. The potential is huge, Ekstam ends.
I believe there can be a large market potential for these washing trucks.  The original concept started with an inquiry from a company in Ogden, Utah named Andersen Asphalt. The originally purchased a KPL-M -200. After their experience with the smaller skid steer mounted unit, they started discussing a KPL Truck to be more efficient in their asphalt seal coating business. Andersen Asphalt is nearly finished with a similar truck, but equipped with an HPW 320 pump.  These two projects seem to be just the tip of the proverbial iceberg. – Janne Ekstam, General Manager of Kanon Enterprise
DYNASET KPL series has various modules that can be combined together. For example, you can get a full unit that has everything you need for power washing. The unit has a water tank, pump with needed filtration system, washing boom, all the valves, and nozzles. Or if you want to add a washing boom to your tractor and use a tank trailer as a water resource, the KPL F-version with a pump unit is a good choice because it has a pump, filtration system, and washing boom. In other words, it doesn't have a water tank which means you can use your own tank.
Interested? Please use the contact form if you have something in mind.
You can find more information about the DYNASET KPL Street Washing Unit by clicking this!