We and a company called Multihog have been collaborating since 2012. Also, in this collaboration relation, the modifications of DYNASET standard products have been a big factor. For example, Multihog has its own versions of KPL High Pressure Street Washing Unit and PPL Pipe Cleaning Unit. These products were tailored to meet Multihog's requirements. Which kind of modifications were done to the KPL unit for example?
The main modification is the one we made to the back of the unit. Thanks to that, it [KPL Unit] fits on the Multihog rear bed perfectly. Because of this modification, the attachment is closer to the machine. As a result, the machine with the attachment looks like a complete system instead of two separate systems, says Multihog's Sales Director Tony Duff.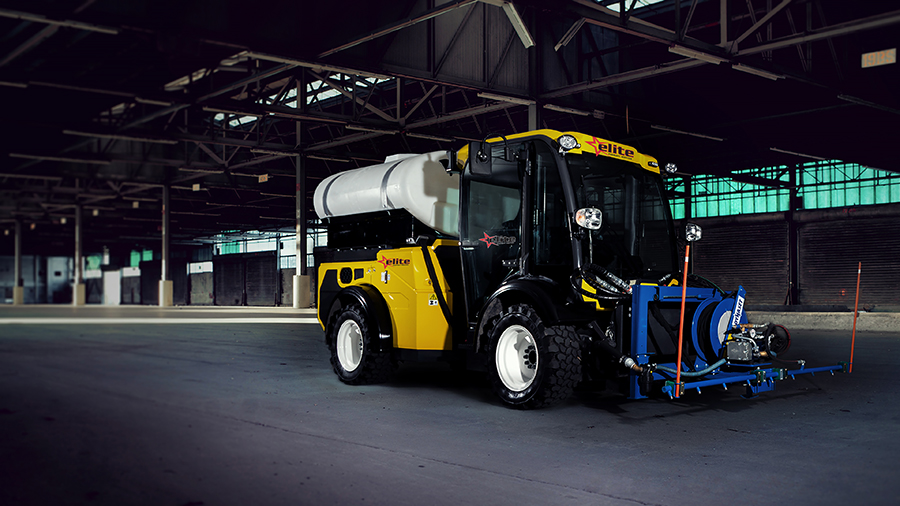 Like in every tailoring process this required co-operation between Dynaset and Multihog. How were the product modifications done via the tailoring process?
It was very easy. There has been a lot of communication between both the Multihog and Dynaset engineering teams, and it has been effortless. This has been the main reason why we have continued to work together with Dynaset. We work together towards success, says Tony Duff.
Multihog has been collaborating with Dynaset for a while. How has the collaboration with Dynaset gone and how does the future look?
Everything has gone well, and we have no issues. Multihog is a global company and we want to grow up our sales network worldwide. We want to make sure that we are successful worldwide, and we grow by working with strong, heavy-duty attachment manufacturers like Dynaset. We have a lot of customers using Dynaset attachments, and the feedback we've had from them has been very good. The attachments we use and our customers' opinion of them is very important, and from this perspective, we've found a good partner in Dynaset.", explains Tony Duff.
Do You Have A Product Tailoring Idea?
Any product of the DYNASET lineup can be modified to meet the special needs of a certain machine brand, industry, or task. If you have such an idea, send us a message via the form below and make things happen! You can also read more reference cases about product tailoring! Click the link below to read the case!
This article has first appeared in a customer magazine published in January 2021.